ABOUT US
Starting out as a consulting company for investors to promote development plans into the Vietnamese market, N&V Bridge Group has more 10 years of experience in consulting for top company in Japan and Vietnam. N&V Bridge Group has a wide range of businesses, including: graphic design, real estate, education, travel trade, food, wedding banquet, interior production and distribution, interior architecture, computer programming and software production…
Headquartered in Japan, representative offices in Hanoi, Da Nang, Ho Chi Minh City and a team of well-trained staff at prestigious universities, N&V Bridge is gradually asserting our position, helping Vietnamese, Japanese businesses and investors to achieve more success, thereby expanding business operations in the above markets.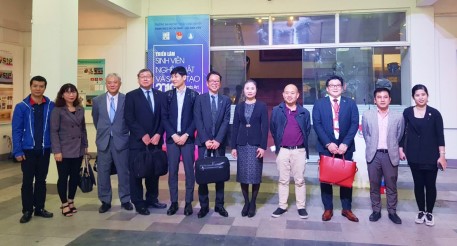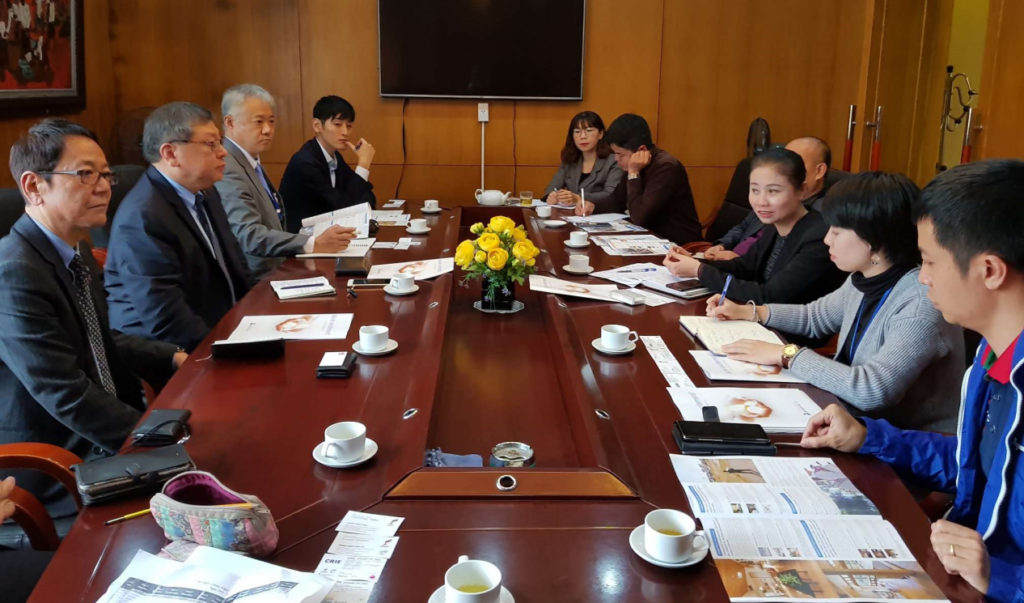 With the desire of friendly and cooperative development, N&V Bridge Group is very honored to welcome, exchange and seek opportunities for investment and trade development with Vietnamese and Japanese partners.
FOUNDER
Founder - CEO Nguyễn Võ Huyền Dương
---
Arriving in Japan as soon as I just walked through the threshold of high school, I started my career when I was still at Shizuoka University


"I had the opportunity to absorb the philosophy and business management perspectives from economics professors, science and technology professors, founders and CEOs of leading Japanese economic groups. As a result, I realized that "Trust" is a particularly important concept in "behavioral economics" – that is the starting point of all success.

I have taken "Establishing trust" as a guideline for business philosophy and operating my business, and at the same time, aiming to "Establishing trust" of N&V Bridge Group for all employees, customers and the whole society."

VISION
Becoming "Trusted Brand" for all domestic & international customers & businesses

MISSION
With a team of enthusiastic and creative employees, N&V Bridge is committed to bringing customers the best quality products and services.

CORE VALUE
"Trust" is our top priority at work.

With customers, we always put ourselves in the position of customers and strive to build and maintain their trust with N&V Bridge.

With our staff, we build an open and friendly corporate culture with a clear, transparent regime, creating the maximum conditions for each individual to develop their capacity. Thus, creating long-term trust between each individual and the company.
2009
October 1, 2009
Establishing N&V Wedding Company Limited in Da Nang
2011
March 2011
Establishing N&V Bridge Company in Japan
2014
2014
Organized an investment promotion delegation for Vinh Phuc province in
Hamamastu City, Shizuoka Province, Japan
2015
March 23, 2015
Establishing Van Loc Tourism Trading Company Limited
March 2015
Establishing N&V Holdings in Japan
November 13, 2015
Establishing N&V Real Estate Co., Ltd.
2016
January 20, 2016
Established Anh Duong Services and Commerce Co., Ltd
April 22, 2016
Established N&V Education., JSC
July 15, 2016
Contributing capital to establish Tea& Food Vietnam., JSC
September 30, 2016
Establishing Branch of N&V Real Property Co., Ltd in Ho Chi Minh
2017
March 23, 2017
Establishment of Anh Duong Tourism Trading Co., Ltd in Ho Chi Minh City. Ho Chi Minh
September 19, 2017
Establishment of N&V Education Company Limited in Da Nang
Cooperating with Nhat Viet Human Resource Joint Stock Company (Javico)
2018
April 2, 2018
Established Branch of N&V Bridge Co., Ltd in Ho Chi Minh
July 25, 2018
Establishing Branch of N&V Real Property Co., Ltd in Da Nang
November 9, 2018
Established WATABE WORLDWIDE VIET NAM Co., Ltd
November 17, 2018
Opening a new office building at 12 Dong Bat, Nam Tu Liem, Hanoi
2019
February 22, 2019
Established HNS SERVICES., JSC
March 26, 2019
Established Branch of N&V Bridge Co, Ltd in Ha Noi
June 2019
Established Alpha Global Technology., JSC ( AGT)
July 3, 2019
Established Japan Vietnam Car Services., JSC
July 29, 2019
Established Safety Keibi Vietnam., JSC
(now: Taurus Global Studio)
December 2009
Takeover of LV Tourism and Investment., JSC
2020
March 16, 2020
New office opening in Hanoi: 7-storey building, Lot 2C1, Nam Trung Yen Auction Area, Trung Hoa, Cau Giay District, Hanoi
June 11, 2020
Established N&V Accounting Services Co, Ltd
July 28, 2020
Established N&V Law Limited Liability Company
November 2020
Contributing capital to AC Milan Academy Hanoi
November 4, 2020
Contributing capital to Natural Cypress Structure Co, Ltd (NCS)
2021
10/2021
Established NIHON VIETNAM WORLDMATE,
A Specified Nonprofit Corporation headquartered in Japan,
with the goal of becoming an information center on Sports - Culture - Society
in order to promote the profound development of the relationship.
Japan-Vietnam relations towards a new era

2022
June 20, 2022
Contributing capital to Kobe VN Beef Corporation - a pioneer
in Japanese Wagyu beef breeding technology in Vietnam.
October 31, 2022
N&V Bridge Group has completed an M&A with DICE Creative Inc. (Japan), and since November 1, DICE Creative Inc. (Japan) officially became a subsidiary of the Group