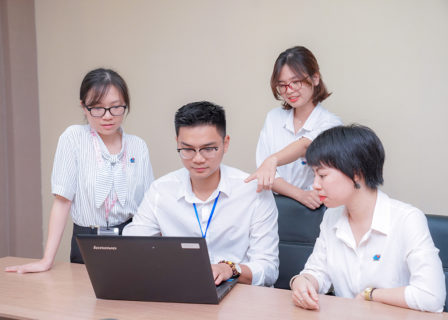 In addition to multidisciplinary consulting services, N&V Bridge Group also provides other services such as translation, interpretation, …
N&V Bridge Group's partners and customers not only include domestic customers but also foreign-owned businesses and customers, mostly Japanese. We provide translation services – professional interpreters, ensuring high accuracy and speed.
Our services include:
Translation: different types of documents, price quotations based on difficulty and the volume of content.
Interpreters: Staff with a Japanese level of N2 or higher certification will accompany and support Japanese-Vietnamese interpretation with customers. Experienced staffs who work with Japanese and understand Japanese culture will surely bring satisfaction to you.
N&V Bridge is also constantly improving the quality of services in order to bring customers the best quality services.
Case study
---
N&V Bridge Group has successfully completed hundreds of projects large and small, received positive feedback and professional compliments from Japanese customers including typical projects such as:
Chime team project between N&V Bridge and Hanoi University of Industrial Fine Arts;
Projects associated with Watabe Wedding to open a wedding hall;
Translation project for opening joint venture, consulting company;
International relations & support customers working in Vietnam ...
---